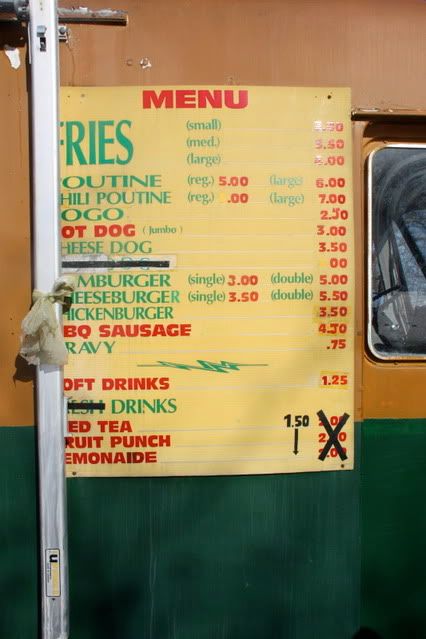 "No picture of me, I old. I too old!"
says our favourite chip lady. Then she makes us tinfoil ketchup boats to dip our fries in.
"I make for you- ketchup boat... see? You dip it".
.. she makes you put all the food back in front of her so that she can look at it while she tallies up how much you owe her in her head. The fate of the world sits on a pin while she concentrates. Today- $17.50.
She is back with her bus and that means spring. I didn't take her photo because she didn't want me to. I will yet, though; I'm going to be the chip lady paparazzi.